RED POWER MEDIA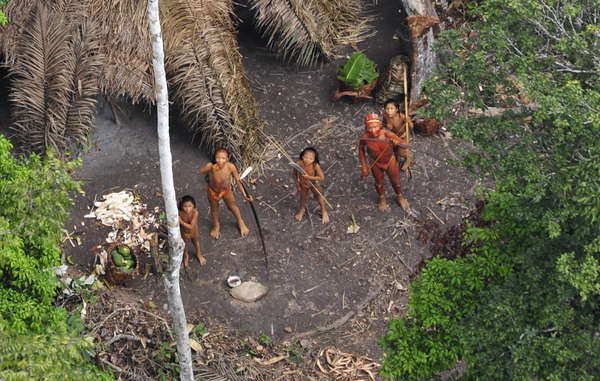 Sightings of uncontacted Indians have been on the rise in the region where uncontacted Indians were famously photographed and filmed from the air four years ago.
Brazilian officials have warned that uncontacted Indians face imminent "tragedy" and "death" after a dramatic increase in the number of sightings in the Amazon rainforest near the Peru border.
Experts believe that the Indians have fled over the border from Peru in a bid to escape waves of illegal loggers invading their territory. They are now entering the territory of other isolated Indian groups already living on the Brazil side – and some settled communities.
Ashaninka Indians in Acre state, Brazil, for example, say they recently encountered dozens of uncontacted Indians close to their community, and recent government investigations have revealed more frequent sightings of footprints, temporary camps and food remains left behind by the Indians.
These incidents are raising fears of violent clashes…
View original post 461 more words